We provide new home construction in local area subdivisions, including:
Cedars in Pembroke

We All Know What 15 Minutes Can SAVE You, But Did You Know What It Can GET You?
Come experience what simply 15 minutes out of Blacksburg can offer you in a custom built hillside community that quickly is becoming the best kept secret in the New River Valley. Enjoy the peace and serenity of maintenance free living the beautiful mountains of Southwest Virginia, just 15 minutes from Virginia Tech, Blacksburg, Christiansburg, or Pearisburg! Experience The Cedars.
Walnut Creek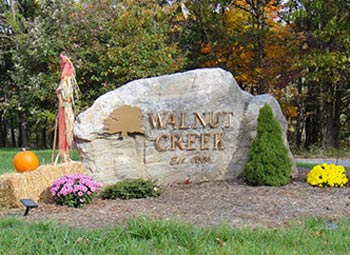 Natural, wooded beauty or prime location? You don't have to make that choice anymore.
Christiansburg has a new community, dedicated to present needs but grounded in principles of the past. Located just off exit 118-C in Christiansburg, Walnut Creek offers affordable living without compromising quality of life. With walking trails, spectacular views, wooded lots and playgrounds, Walnut Creek is an exceptional community.